" This is pure… This is Ralph de Jongh… This is Emotion… This is Spirit in form… "
Niet 1 maar liefst 4 cd's (of te wel 43 tracks of 5u en 11 minuten), maken deel uit van 'Roadtrippin' (4ology), de vierde release dit jaar van wijsgeer, kustschilder, schrijver en muziek fenomeen Ralph de Jong, die in 1975 in Nispe, een dorp binnen de gemeente Roosendaal in Noord-Brabant, in het huis van zijn grootvader die ook schilder was, aan zijn reis begon.
De Jongh vormde in 1992 samen met pianist/componist Harmen Fraanje zijn eerste band The Blue Band. Daarna volgde The Three Nobody's en de The Furious Freaking Dales. Hij werd in 2004 ontdekt door Harry Muskee (Cuby and the Blizzards) met wie hij van 2006 tot 2008 tourde en het voorprogramma deed. In 2010 ontstond Ralph de Jongh & Crazy en won hij als beste zanger de Dutch Blues Award, waardoor hij in 2011 (en 2015) Nederland mocht vertegenwoordigen op de IBC in Memphis
Met zes nieuwe albums was 2017 een productief jaar. Het album 'Quantum' [2019] werd in 2018 in de studio live, zonder publiek, met nauwelijks overdubs opgenomen. Alle nummers werden ter plekke door de Jongh geïmproviseerd. Dit jaar werd 'Bluezy' door geluidstechnicus Ron Knook opgenomen tijdens een radio-uitzending van Nico "Bluezy" Bravenboer (RTV Ridderkerk). Recenter, op 8 augustus werd in één dag in de Jan Kisjes Studio te Dalfsen, live, in één take, het vierdelige album 'Roadtrippin' opgenomen en ter plekke gemixt en gemasterd. De line-up bestond uit Ralph de Jongh: gitaar, mondharmonica en zang/ zijn eega Moon Anderson: percussie/ Nico Heilijgers: bas/ Elmore James van Dodewaard: drums & Chiron Schut: gitaar. De vierde cd is aangevuld met een drie met live opnames van Omroep Friesland, met op drums Arie Verhaar en op gitaar, Tim Birkenholz. Ralph wordt hier opnieuw herenigd met oud-stadsgenoot Dodewaard. Diens vader, de vorig jaar overleden Toon van Dodewaard (aka McAnthony), was een bekende naam in de West-Brabantse muziek scene.
Ralph de Jong wordt omschreven als "de hardst werkende Nederlandse bluesman". Dit geldt zeker voor 2019, want eerder dit jaar bracht hij ook al een studio album ('Quantum', een doos met vier albums) en twee live albums ('Bluezy' & 'Live @ the Theatre') uit en in 2017 'Dancing on a Volcana' ook 'Trilogy – 20 Years of Burst Out Explosions', een doos met drie albums waarvoor hij vijfsterrenrecensies kreeg. Ralph zal (wat ik las op zijn Facebook-Info) dit jaar nog drie andere albums uitbrengen: het dubbele album 'LIVE' met zijn met zijn zeskoppige band en extra gasten (Arie Verhaar: drums, Arend Bouwmeester: sax, Joost Verbraak: trompet & trombone, Maarten Ouweneel: gitaar, Rogier Hemmes: bas en Ewa Pepper: viool), het studioalbum 'Slow Turtle Sundance' & het dubbele album 'Breath Of Live' met op viool de Poolse Ewa Górzyńska aka Pepper. Dit, om duidelijk te maken wat ik bedoel… De Jongh brengt zijn muziek in eigen beheer uit. De houten klompen die hij als percussie-instrument gebruikt worden gezien als zijn handelsmerk.
Al met de eerste bluesy tonen van "It Must Be Me" waarmee de blauwe, de eerste cd opent, weet Ralph de Jongh je te grijpen. Ontspan je en laat je verder meedrijven op deze krachtige en ingetogen bleus, die er tijdens zijn nummers opstijgt. De uitstekende gitaarpartijen van Chi Ron Schut zorgen ervoor dat ook lange passages instrumentaal boeien en Elmore James van Dodewaard heeft het aangeboren gevoel dat nodig is, om onopvallend te drummen, waardoor de anderen volledig zichzelf kunnen zijn. Nog meer van dat psychedelische/hypnotische zit er in "I M a Singer Straight From My Heart", "White Haired Man Wearing the Rainbow Flag", "Dressed in Rock and Roll" of in de lange finale "Whispers of a Fine Young Man".
Op de tweede cd vervolgt de Jong en de band rustig deze weg. Met nummers als het swampige "Walking Blind On This Earth", "I'm Magical I Was Born With the Light Inside" en het subtiele "Put Your Feet On Mama Earth" blijft hij verbazen. Ook op de groene, de derde cd lijkt hij verder en nog dieper te willen graven. Ergens meen ik een verliefde Mick Jagger te herkennen op "I Forgot to Tell You What's On My Mind" en word je wakker met het stompende "I Got That Mud In My Eyes" of "Light of My Love". Voor mij maken het speelse "I Will Be Back in the Middle of the Night" of het frêle "Hear Me Talking Back to the Walls" my day!
De vierde cd is de wat vreemde eend in deze de Jong bijt. De gele bevat, na de tweede knipoog naar Jagger "Smiling Circleclowns" en het Howlin'-achtige "Look at Me in the Blue Sky", drie (sommige wat meer rockende) live opnames, die gedaan werden bij de regionale omroep Omrop Fryslân: "Ocean Of Love", "Message" en "Boy Boy Boy". Ralph wordt hier gebackt door drummer Arie Verhaar en gitarist Tim Berkenholz. Voor de rest vallen "Can't Work No More" en #43 "Help Me Find the Light In Me" binnen de hier geldende Ralph de Jong blues "standard" voor zover die natuurlijk bestaat.
" 'Roadtrippin' van Ralph de Jong is een vierluik met meer dan vijf uur muziek. Een totaal gebeuren, waarbij de luisteraar ruim en voornamelijk verwend wordt met blues en rock georiënteerde muziek, maar daarnaast ook met de Jong, die zich profileert als singer-songwriter … " (ESC for Rootstime.be)
Eric Schuurmans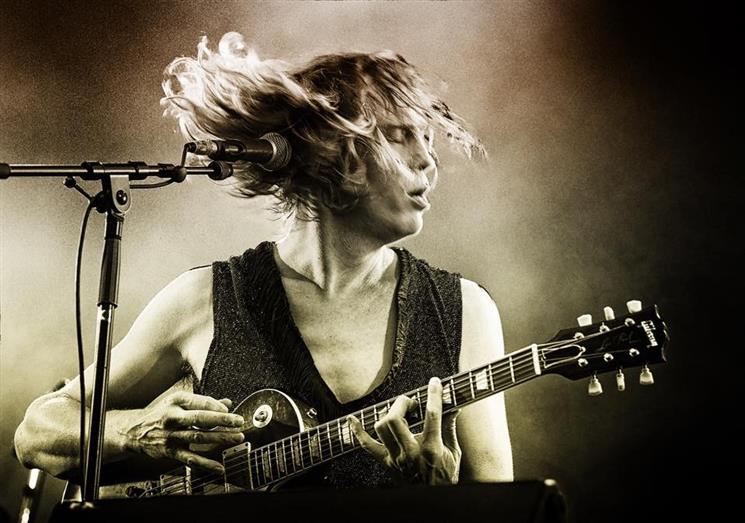 14/11/2019 : RALPH @ BOSKOOP (BESLOTEN)
16/11/2019 : RALPH DE JONGH (KWARTET) & JANSSEN @ DE ELZENHOEVE – LUYKGESTEL (EINDHOVEN)
23/11/16/11/2019 : RALPH & CHIRON @ DE PIJPENLA – HARLINGEN
29/11/2019 : RALPH DE JONG TRIO @ CITY HALL BLUES – GRAMSBERGEN      
30/11/2019: RALP DE JONG XL @ THEATER CALYPSO – WIJK bij DUURSTEDE
5 cd's te winnen!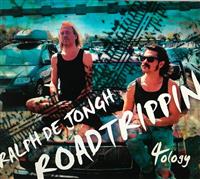 Wil je daar kans op maken, dan mail je ons gewoon even:
je naam, je adres en de vermelding: RALPH DE JONG
Binnen een aantal weken wordt uit alle inzendingen de gelukkigen getrokken.
Wij hopen dat u massaal Rootstime – hier – zult mailen
De winnaars worden per mail verwittigd.
Album track list CD1:
01. It Must Be Me – 02. I M a Singer Straight From the Heart – 03. Today Is a Whole Long Today – 04. Days Way Back When 2 – 05. Soultroubles – 06. George Lazy Bee – 07. No More Troubles – 08. White Haired Man Wearing the Rainbow Flag – 09. Dressed in Rock and Roll – 10. Whispers of a Fine Young Man
Album track list CD2:
11. Walking Blind on This Earth – 12. Angel Carrying Me Home – 13. I Learned to Speak I Learned to Count I Learned to Write and Read – 14. I'll Wear My Kilt I'll Wear My Bare Feet Too – 15. Children Are You the Rainbow in the Fields – 16. I'm Magical I Was Born with the Light Inside – 17. All the Hurt Was in the Way- 18. Dying – 19. Sobered up Free at Last No Longer Beaten by the Shine – 20. Put Your Feet on Mama Earth – 21. I Don't Wanna Read the News No More
Album track list CD3:
22. As I Pass on to Another Place – 23. I Forgot to Tell You What's on My Mind – 24. I Got That Mud in My Eyes – 25. I Need a Soulshower Now – 26. Jouer de la raquete – 27. Light of My Love – 28. When You're on My Mind – 29. You Feel the Same as Me – 30. I Will Be Back in the Middle of the Night – 31. Hear Me Talking Back to the Walls
Album track list CD4:
32. Smiling Circleclowns – 33. Look at Me in the Blue Sky – 34. This Is the Way Life Goes – 35. I Wrestle in This World – 36. Back to the Ocean of Love – 37. Ocean of Love Live (Live) – 38. Message Live (Live) – 39. Boy Boy Boy Live (Live) – 40. Even If – 41. Can't Work No More – 42. Watchdog – 43. Help Me Find the Light in Me
Words/music © 2019 by: Ralph De Jong – Produced by: Ralph De Jong
Album line-up:
Ralph De Jong: vocs, guitar, bluesharp & piano / Chi Ron Schut: guitar / Elmore James Van Dodewaard: drums, percussion / Nico Heilijgers: bass / Moon Anderson: add. percussion, sounds & force – Live tracks feat. Arie Verhaar: drums & Tim Birkenholz: guitar
Discography Ralph De Jong:
Planned 2019: LIVE (2cd), Slow Turtle Sundance & Breath Of Live (2cd) feat. Ewa Górzyńska a.k.a Pepper (violin) | Roadtrippin (4cd) [2019] | Bluezy [2019] | Live @ The Theatre [2019] | Quantum (4cd) [04/2019] | Fly [2018] | Breath of Live [2018] | Slow Turtle Sundance [2018] | Live [2018] | Dancing on a Vulcano (TrilogY – 20 Years Burst Out Explosions) (3CD: Highway Man, Misty Train & Bemuse Me) [2017] | [2017] | Lonesome Man, Ocean of Love [2016] | Live @ De Noot [2015] | Sun Coming Up [2015] | Ben's Choice [2015] | Live At The Saint Izaire Blues Festival [2014] | III [2014] | Free Music [2012] | More than Words [2011] | Just Ralph [2007] | Emotion [2007] | Live at the Saint Azaire Bluesfestival [2007] | Brainmood, with Hans van Lier [2005] | Sunday Afternoon [2005] | Live in het Patronaat [2004] | Daddy's Blues [2004] | Live at Crossroads [2004] |