Sale!
RAINBOW CHILD 9 songs 65 minutes Brilliant album with Arie Verhaar on drums & Nico Heilijgers on bass & Tim Birkenholz on guitar & CHI RON on guitar & YLVALIE on vocals & Moon Anderson vocals & selection & artwork & , amp; Ralph de Jongh vocals & guitar. Recorded in Dalfsen Kisjes Studio. Mixed& mastered by Tim Birkenholz. Only 100 signed & numbered by me so…hifi!
64.00€ (incl. BTW)
In stock
RAINBOW CHILD (2021) – video
De voorlaatste in deze lange rij is 'Rainbow Child'. RdJ nam het album op met (zijn vertrouwde) band. Marcel Wolthof zat achter de drums, bassist was Nico Heilijgers, op pedal steelgitaar speelde Tim Birkenholtz en Ylvalie Dik & Moon Anderson zongen in de achtergrond. De negen originele nummers zijn sterk gezongen weemoedige nummers, met mooie arrangementen die je raken. Het album opent met de uitgesponnen titelsong waarin Tim Birkenholz (mixing + mastering) op pedalsteel naast de backings al direct mee in de schijnwerpers staat. Het melancholische van "Rainbow Child" is ook uitvoerig gedrapeerd over "Flowing Finally in the Blues", "Springwater & Dew" en "There Ain't no Miles that Can Separate Us". Heel afgemeten en bijna onhoorbaar opent Ralph op gitaar "We Sing a Song for You" dat daarna als een lange ballade -die me even aan Leonard Cohen doet denken- verder borrelt en, met enkele gitaarsolo's zijn hoogtepunten kent. Mooi, heel harmonieus en bedwelmend klinkt "Won't Leave Me Here in the Dark Unknown", "Light of My Love" schud je dan weer wakker en "Lucinda is Dying" is chaos in de finale. 'Rainbow Child' is een verplicht album van Ralph de Jongh, eentje om te ondergaan en zalig je ogen bij te sluiten.
DUTCH REVIEW RAINBOW CHILD BY WHITE ROOM REVIEWS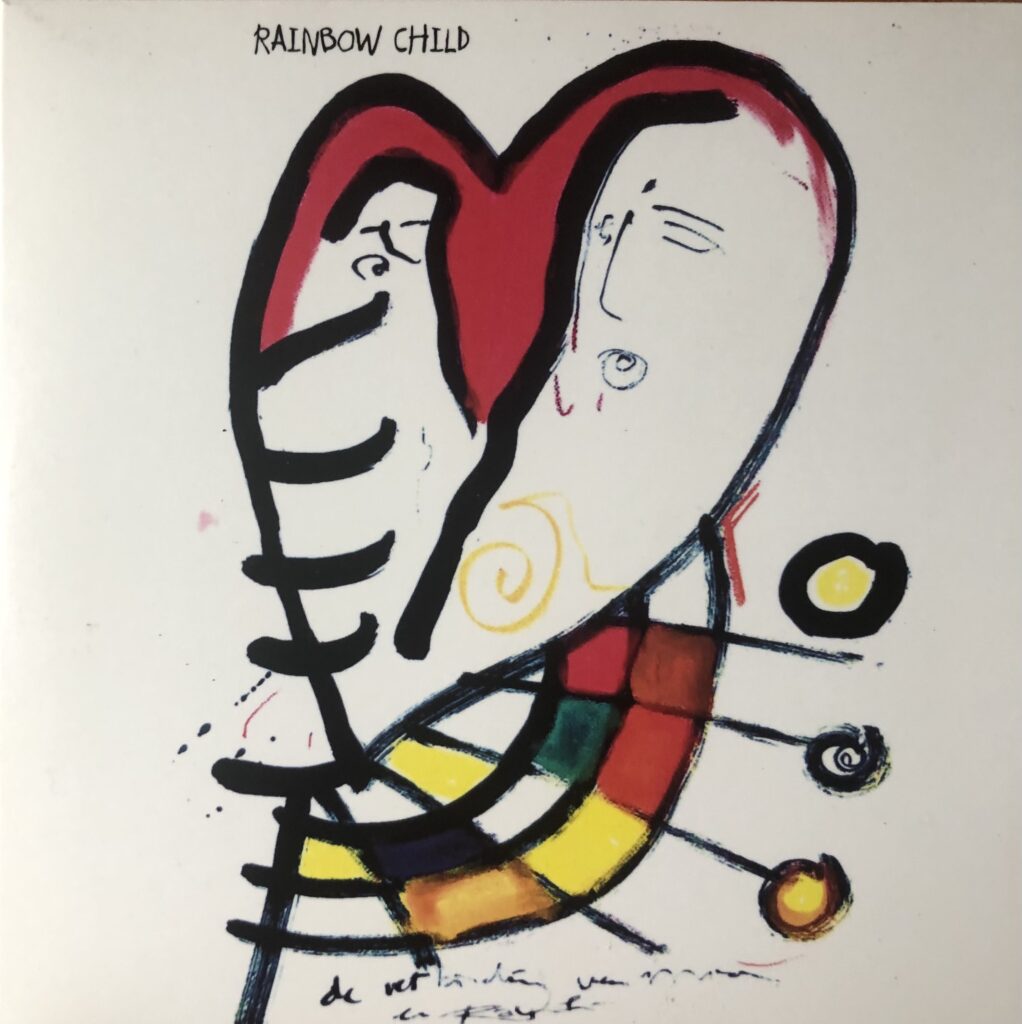 15 januari 2021
RALPH DE JONGH – RAINBOW CHILD
De definitie 'regenboog kinderen' kent meerdere verschillende uitleggen. Het kunnen kinderen zijn die veelal na 2000 geboren zijn en speciale eigenschappen bezitten. Anderzijds kunnen het ook kinderen zijn in gezinnen waar een eerder kind niet tot een goede geboorte is kunnen komen. Feit is ook dat Rainbow Child één van de nieuwe platen is van Ralph de Jongh die dit jaar uit is gekomen.
DE BAND
Ralph de Jongh is zelf verantwoordelijk voor zijn nummers. Waar hij dit op enkele platen, zoals Solo, alleen doet, komt hij op Rainbow Child juist weer ten toneel met band. Wie deze man een beetje volgt, weet dat Tim Birkenholz, Chi-Ron Schut, Arie Verhaar en Nico Heilijgers al op vele platen zijn kompanen zijn gebleken. Dat geldt ook voor Moon Anderson & YLVALIE, die op de meer recente releases vaak de backings doen. Daarnaast geldt Juan Kiers als een trouwe man achter de knoppen. Zij gelden als een mooi, warm gezelschap voor Ralph de Jongh.
white room reviews 2021: RAINBOW CHILD
Deze plaat van Ralph de Jongh, welke uit is gekomen via Ralph de Jongh Recordings, telt negen tracks. Dat klinkt misschien als weinig, zeker als men in het hoofd heeft dat er bijvoorbeeld op het eerder aangehaalde Solo twintig te vinden zijn. Toch zijn deze tracks goed voor zo'n vijfenzestig minuten aan muziek.
Wie zich afvraagt waarom deze nummers niet gewoon op een andere plaat zijn toegevoegd, zal direct horen waarom. Ralph de Jongh gaat hier de strijd met het luisterende oor aan op een langzamer tempo. Het lijkt bijna dat de gospel invloed heeft gehad op het schrijfproces. Opener 'Rainbow Child', meer dan negen minuten aan muziek, laat dat namelijk gelijk horen. De stem, en eigenlijk stemmen, staan nog meer centraal. In combinatie met de achtergrondkoren stijgt Ralph de Jongh bijna tot een spirituele hoogte. 'We Sing A Song For You' laat daarbij ook horen dat de stem ook het wapen kan zijn om warmte te brengen.
Waar normaal de blues en de gitaar zeer prominent in de sound verweven zijn, geldt het op Rainbow Child dat de muzikanten juist door zich zeer bescheiden op te stellen, weten te schitteren. Absoluut. 'Spring Water & Dew' laat dan wel horen dat zij als ze even de spotlight mogen grijpen, dit haast even voortreffelijk als bescheiden doen. Wordt een goede solo niet gekenmerkt door de noten die juist niet gespeeld worden?
Terug naar de betekenis van de regenboog kinderen. Wie de plaat luistert weet dat het eerder met de tweede dan de eerste definitie hiervan te maken heeft. Kan een kind van de regenboog nog mooier geëerd worden? Voor wie het ook geschreven is, diegene zal met een flinke blos op de wangen zeer tevreden een warm gevoel krijgen. Rainbow Child geeft aan de luisteraar een hele andere, intense Ralph de Jongh weer.